Junior Engineering program
For aspiring engineers
Join our junior engineer program to learn develop and succeed in this rewarding sector.
On acceptance, Hawden will contribute to your course fees and mentor you to succeed in this field
Apprenticeship Program for careers in Building Services ENGINEERING
We initially started our Junior Program as we have long recognised a distinct lack of suitably qualified and experienced candidates within the MEP Design Consultancy Sector. More than this, not all available candidates would be suited to the "Team" ethos we foster at Hawden MEP.
As a result of this, early on in the life of the business, we decided to improve the situation by setting up our own Junior Engineer Program.
Our very first candidate, taken mid-way through his degree course in 2012, was our very own David Evans. As you will see on our Team page, David is now a Company Director, proving that the program works and that the right candidates can achieve excellent results.
This marks a substantial move forward for Hawden MEP and our candidates who will, currently, receive their education with little or no financial commitment whilst also being paid for their time spent working within the business outside of study hours.
We remain committed to continuing with this program and currently have further candidates at different stages of their training whilst continually searching for the next "bright young thing" to join the business.
If you think you may be interested in a career in Building Services Design, please get in touch via the contact form.
Upon successful completion of the Junior Program, you can achieve the following.
BEng (Hons) in Building Services Engineering
CIBSE – Chartered Institution of Building Services Engineers
Profressional Registration with the Engineering Council
In pursuit of excellence for the business and staff alike, all Hawden engineers are encouraged and supported through their professional accreditations. Many of our engineers are actively involved in selecting the continuing professional development seminars held each month at our offices. Their involvement ensures that this training (in addition to more formal CPD) remains current and valuable to their work and ongoing careers.
What to expect from the Junior Program
The program will cover all aspects of Building Services Design during your work-based learning with a formal Building Services degree achieved through attendance at London South Bank University.


Currently, Hawden MEP will pay you for your time whilst attending the office for work and will cover the cost of the Technical Apprenticeship plus travel expenses.


For the first two/three years you will study and learn both Mechanical and Electrical Services design processes, numerous software packages and energy assessment techniques. Tasks will be monitored for successful completion whilst working on live projects and we will ensure that you gain enough experience to create a good basis for either discipline. At the end of this period you will choose which discipline to specialise in; either Mechanical or Electrical Design Engineering. For most successful candidates, your career in Building Services can continue with us through the offer of permanent employment with the business.
Application requirements
Aged 18 at the beginning of the apprenticeship scheme
Ideally, A-levels in Maths and Physics at good grades are required for entry to the degree course.
 
Need more information?
If you are interested in the Hawden MEP Junior Program, but have further questions please do not hesitate to get in touch with us by calling our office on 0204 599 1616, or use our contact form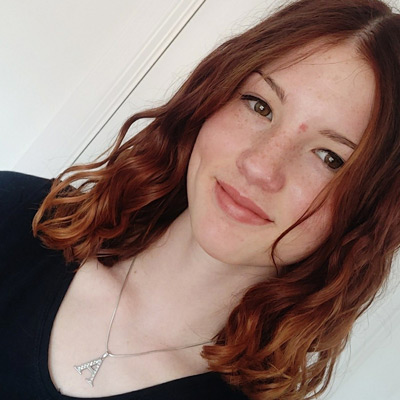 Our latest candidate, Amber, had the following to say about her experience in the program
"Hawden MEP is a forward-thinking, reputable company made up of amicable and hard-working people. A bright, organised atmosphere in the office encourages productivity and makes a great learning environment for aspiring engineers like myself. I would recommend a job at Hawden to anyone looking to continually better and challenge themselves."
Apply for the Junior Program